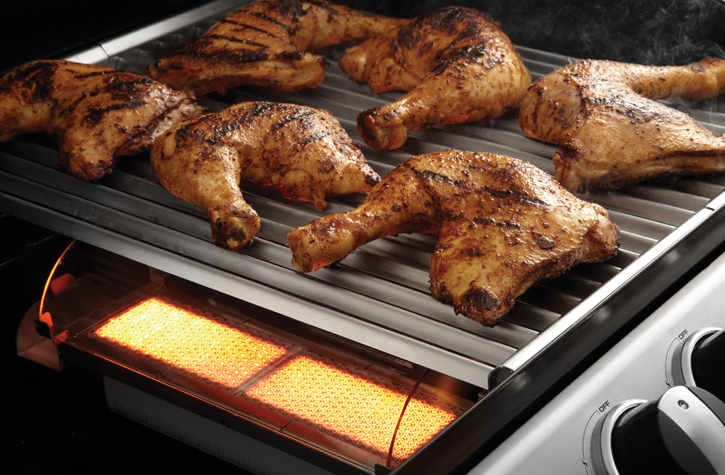 Check out our latest blog now!
Create your outdoor kitchen and spice up your backyard by installing the easy to assemble
Whether you're an experienced BBQ chef or an occasional griller, this setup is the ultimate in versatility, style and BBQ power! This 'Alustone' outdoor kitchen module comes complete with the Turbo Elite 4 burner barbeque, a powerful side burner, ceramic tile benchtop and a spray stone side …
An outdoor heater is What you need in winter!
Outdoor Equipment | Barbeque In All This style of outdoor heater has become extremely fashionable in the hippest bars and restaurants, thanks to its elegant look and heat output. Easily lit with a push of the electronic ignition, you'll add warmth, light and style to your …
How to cook faster with Barbeque In All?
How to call faster with this stunning in design and undeniably powerful, the Australian Design Award-winning Ziegler & Brown Turbo Elite barbeque is your ultimate entertainer's kitchen. If you appreciate the beautiful aesthetics of a stainless steel BBQ paired with unique revolutionary heating technology, you will …
Why Us?
Whether you are looking for professional and reliable local talents to custom make your outdoor cooking space, or just looking to buy a BBQ grill in Hong Kong, look no further than Barbeque In All! Your Ultimate BBQ Equipment Store In Hong Kong – Barbeque In …